Franco-German Painter, Author, and Academic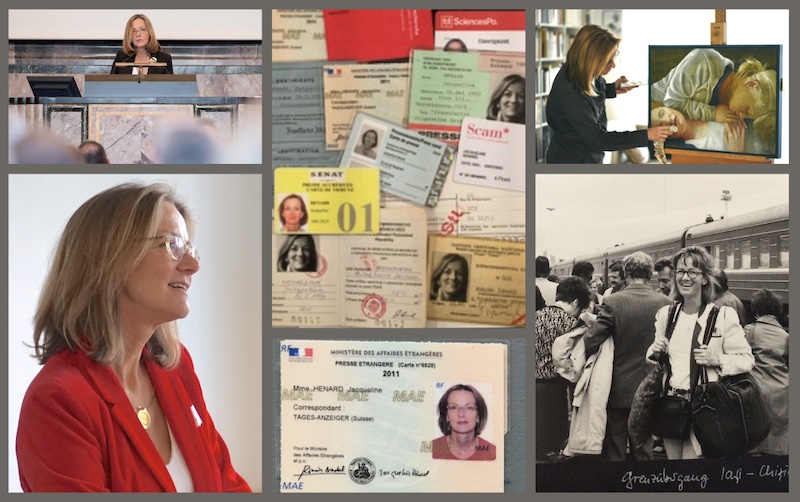 Jacqueline Hénard
Born in West-Berlin during the cold war, Jacqueline studied in Montpellier, Cambridge, and Paris, and graduated from the Sorbonne with a thesis in contemporary history and international relations.
Following a year as a volunteer with an NGO in rural Indonesia, she joined the editorial staff of the Frankfurter Allgemeine Zeitung. She was appointed the FAZ's Eastern Europe correspondent in 1987, during which time she also covered the transformation of the former East Germany.
In 1997, Jacqueline moved to Paris, where she worked first as a correspondent for Die Zeit and later ran the European program of the public radio France Culture.
In parallel, she continued to pursue her academic interests — teaching at Sciences Po Paris, doing research, and publishing a number of books on European history and culture in French and German
These days, Jacqueline paints and writes with equal enthusiasm. Her next book, a biography, is due to be published in 2024.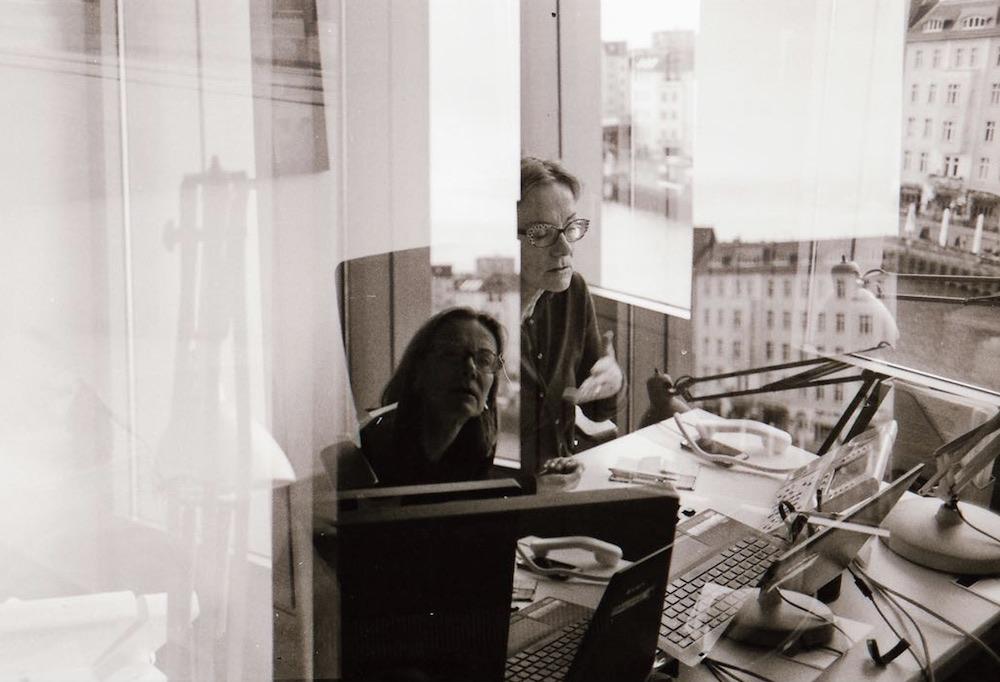 Journalism and Management
Correspondent at Frankfurter Allgemeine Zeitung in Berlin (1993-1997)
Paris bureau chief at Die Zeit (1997-2002)
Managing Director at KekstCNC in Paris and Berlin (2013-2022)
Images: Work in an International Management Consultancy
Teaching, Research and Education
DEA thesis summa cum laude in Contemporary History and International Relations Paris 1 – Panthéon-Sorbonne.
Undergraduate studies at Cambridge University and Montpellier – Paul Valéry
Image: Panel discussion at Sciences Po Paris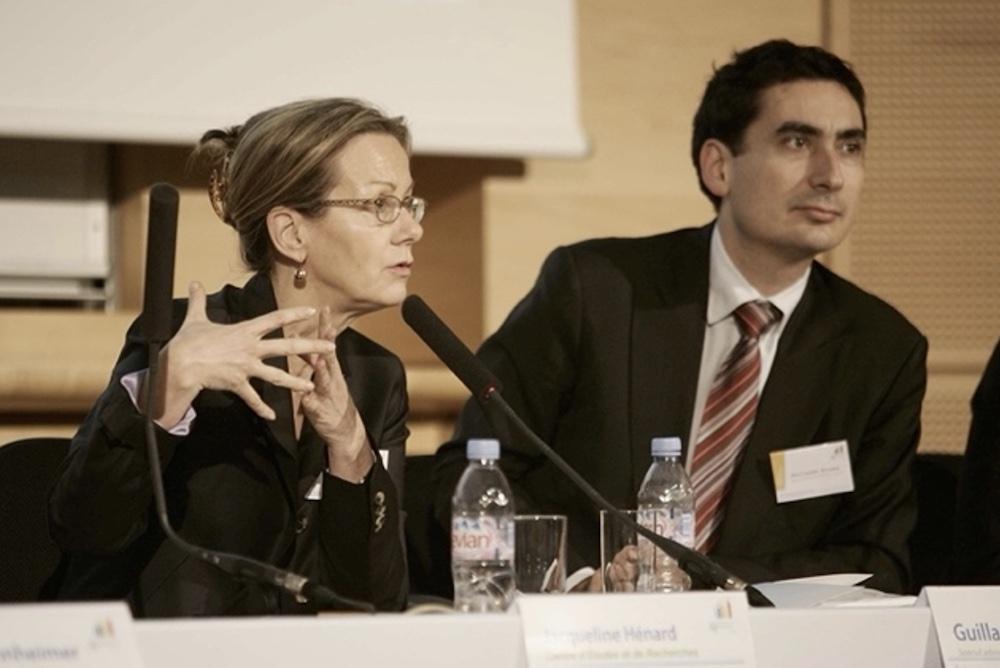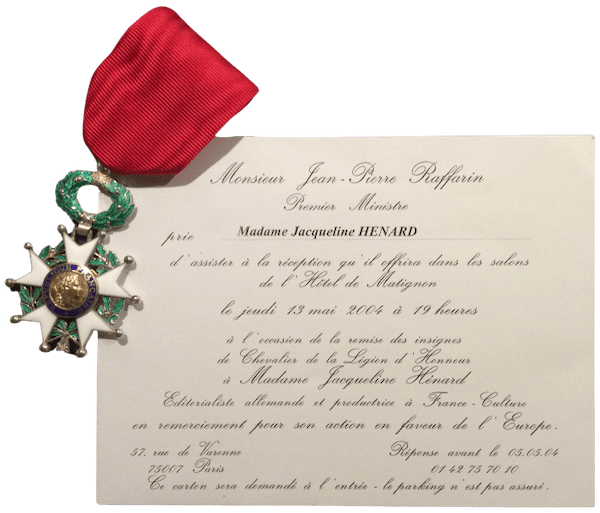 Honors and Awards
Chevalier de la Légion d'honneur
Internationaler Publizistik-Preis
Sonderpreis des deutsch-französischen Kulturrats
Prix de l'initiative européenne
Images: Legion of Honor